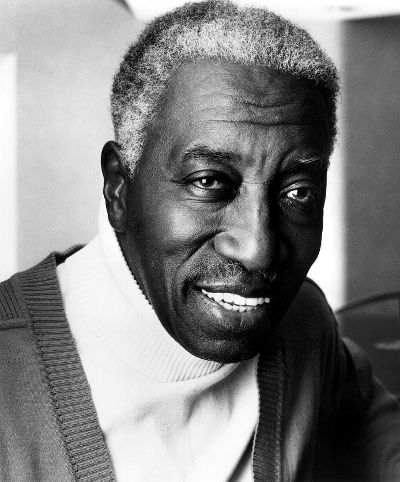 Joe Williams and Oliver Nelson also participated in the celebrations
The third part of Bob Udkoff's birthday party is not complete, due to problematic source material, but if we can obtain a better copy we'll publish the full recording later on. Instead we now have to contend ourselves with one hour and three minutes, the rest, about 17 mins long' not fit for listening. At the end of the hour, we can hear clear signs of deteriorated, but bearable sound.
First out is Oliver Nelson in Body And Soul
Duke plays the intro to Tootie For Cootie, but since Cootie does not show up, It Don't Mean A Thing is played instead and we can hear both Trish Turner and Tony Watkins singing. This is followed by Things Ain't What They Used To Be, after which Duke invites Joe Williams to join Trish Turner and Tony Watkins to take part in a blues medley, which includes at least Stormy Monday Blues. After this, Duke plays Satin Doll, which seems to have been the favourite tune of the evening.
Cootie has now turned up so the whole band can indulge in Tootie For Cootie (AKA Tutti For Cootie). Paul Gonsalves and Trish Turner, next, can be heard on Me And You, one of  Ivie Anderson's unforgettable hits from the Blanton-Webster period, followed by Willow Weep For Me. Cootie and Paul Gonsalves plus another unidentified tenor are heard on "Weep". Take The A Train is played by the full band, interrupted only because the tape had to be turned over.
Towards the end of our performance we can listen to a rather unique performance by Lawrence Brown in Solitude, with Duke at the piano, before the end of our programme which includes a start up of Ocht O'Clock Rock changed to Happy-Go-Lucky Local which is cut short.
You'll find all this in the Goodies Room.